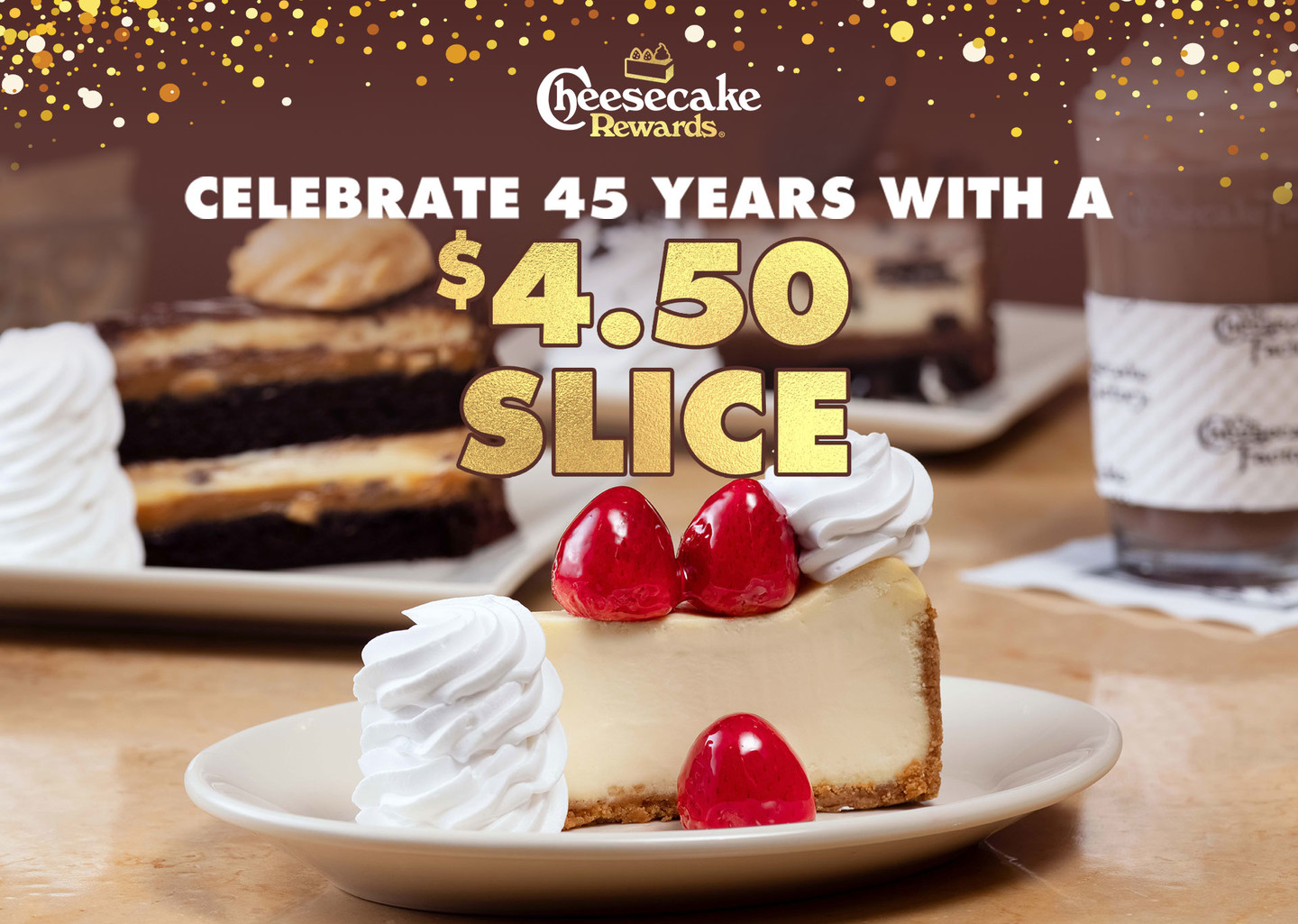 Celebrate 45 Years with Any Slice for $4.50!*
To celebrate 45 years of deliciousness, we're offering Cheesecake Rewards™ members any slice for $4.50!* Sign up by Thursday, 10/26 and the reward will be added to your account the day after you join. Cheesecake Rewards™ members also get access to reservations, so join now to enjoy this reward. Redeemable through Friday, 10/27. Dine-in only. One slice per member. Member must be present. One-time use.  *Terms and Conditions Apply
Introducing
Cookie Dough Lover's Cheesecake with Pecans
Creamy cheesecake loaded with chocolate chip pecan cookie dough, topped with cookie dough frosting, it'll be love at first bite! We are also donating $0.25 to Feeding America for every slice of Cookie Dough Lover's Cheesecake with Pecans sold through July 29, 2024.

Choose from More than 30 Legendary Flavors of Cheesecake



Our Story
It all started with a cheesecake recipe…
Reservations
Cheesecake Rewards™ members can book a table online.
Image

Join Our Rewards Program
Our exciting new program is now available nationwide! With complimentary slices of cheesecake, access to reservations, surprise & delight rewards, and no points to track, why wouldn't you sign-up?
Image